Exhibition of Abe Kobo atTyohu City
City government of Tyohu, where Abe Kobo lived since 1959 to his death, holds his exhibition at the city hall TADUKURI in front of Tyohu station of Keo Line, since January 6 to February 15 1998. Admission free.
We find many Abe's favorite articles which were exhibited at the Commemoration for Abe Kobo at Columbia University in April 1996. We also find his photographs which were exhibited at the Abe Kobo as photographer in Hibiya Tokyo in October 1996, and were re-selected and re-composed.
I introduce some articles by courtesy of Ms. Abe Neri,his daughter.
---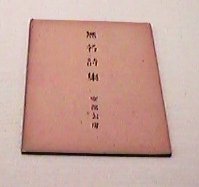 His first book,

Anonymous Poems

, 1947




Notebooks in which Abe wrote his first novel, For a Signpost at the End of Road, 1948.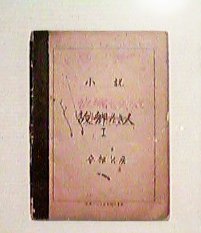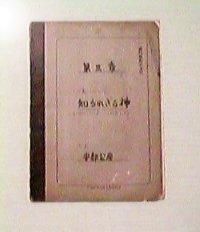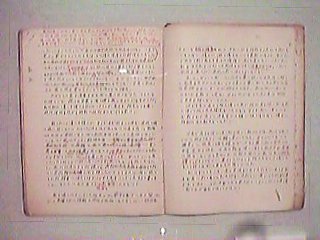 Chapter 1, Chapter 3 and Chapter 2






His Camera and Synthesizer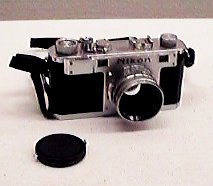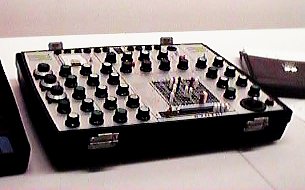 Abe composed the theme music of his plays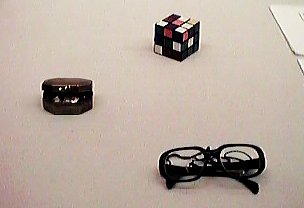 Lubic Cube, Tabloid Case and Glasses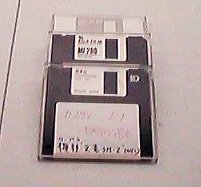 Floppy Disk in which Abe saved his last novel,
Kangaroo Notebook
,1991
Abe was the fist writer who used word processor in Japan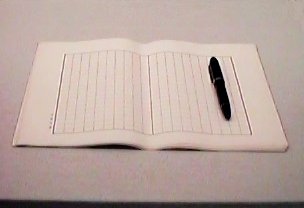 Pen and Papers
(printed his signature at the left bottom of the papers)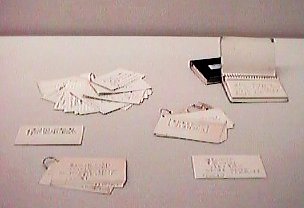 Cards on which Abe wrote his ideas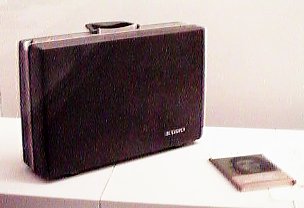 His
Bag
with his name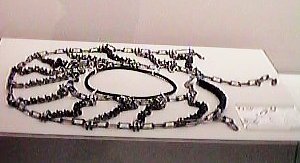 Chainiziee
The new type of tire chains for snow days, which Abe invented and got a patent in 1986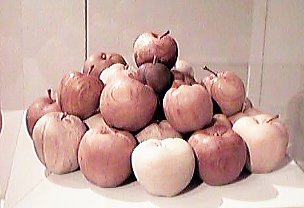 Objet of Apples in wood
Copyright 1998 Abe Neri
Kato Koiti
This page was created on Jan22 1998.
---